August 9: Learn, Laugh, Lead: Improv(e) Your Engagement Skills
Monday, August 9, 2021
11:00 AM - 3:00 PM
Mission Pacific Hotel
Oceanside, CA

We are excited to have you join us for the SITE SoCal August Educational Event led by Improv for the People.
Improv for the People uses the foundations of Improv to:
Promote creativity and problem solving
Foster better communication
Build trust and support in teams
Accelerate and improve individual and group decision making
Enhance focus and concentration
Manage change more effectively
Manage conflict expertly
Communicate more effectively in chaotic situations
Embrace the opportunities that 'mistakes' bring
SITE SoCal will do all of this in a supportive, fun environment where everyone learns a lot and laughs while doing it!
Receive Continuing Education Units (CEU) - SITE SoCal is proud to assist you with your continuing education and certification requirements.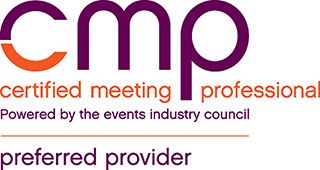 ---
About The Speaker
Matthew Moore comes from 20 years in the hospitality industry. He has studied and performed improv since 1995 in Los Angeles.
He performs regularly at the major comedy clubs in LA and has also appeared at Caroline's on Broadway and Gotham Comedy Club in NY. In addition to acting, teaching, and performing, he also leads corporate improv training workshops for businesses ranging from small to major including Fairmont Hotels and Hotels, Kaiser Permanente, Google, SnapChat, Yahoo, USC, more.
He writes, directs, and produces comedy short films, all of which have been official selections for screenings across the US at major film festivals. Matthew also teaches improv and stand up comedy at SAG/AFTRA.
Matthew is a graduate of Purdue University. In 2008 he created Improv for the People.
---
Agenda
| | |
| --- | --- |
| 10:00 - 11:00 AM | SITE SoCal Advisory Council (Invitation Only) |
| 11:00 AM - 12:30 PM | Registration, Lunch & Networking |
| 12:30 - 2:00 PM | Educational Program |
| 2:00 PM - 3:00 PM | Continue The Conversation (On Own) |
---
Fees
| | |
| --- | --- |
| $70.00 | SITE SoCal Member |
| $120.00 | Non-member |
| $450.00 | * SITE SoCal Member Table Host |
| $120.00 | * SITE SoCal Member + Hosted Planner |
| $650.00 | * SITE SoCal Non-Member Table Host |
* SITE SoCal Member & Non-Member Table Host
Table of 5 for $450.00 to include:
Dedicated front table during luncheon.
Inclusion of logo during luncheon.
When selecting this admission item, you will receive registration instructions to share with your guests.
---
Venue Information
Serene. Dreamy. Beautiful. Blissful. Southern California coastal living comes alive at Mission Pacific. Stunning architecture. Inspired dining. Sweeping ocean views. Swimming. Surfing. Biking. And more. All with the beach just outside your door.
PARKING: $10.00 Valet at Mission Pacific Hotel and The Sea Bird Hotel

ROOMS: Discounted room rates are available at Mission Pacific Hotel & The Seabird Hotel by calling 844-330-1722 and referencing SITE SoCal.
---
Charity
The Above and Beyond Foundation recognizes, rewards, and supports outstanding individuals employed on the front lines of the hospitality industry by providing awards and grants to help them attain their personal and professional goals.
Heroes of Hospitality Award
The Heroes of Hospitality Award is awarded to front-line workers demonstrate our core values and embody the heart of hospitality through an extraordinary single act of service that is truly "above and beyond".
Please nominate a Hospitality Hero. If chosen, your nominee will be awarded at the August SITE SoCal event or be entered to be awarded at the SITE SoCal Holiday Event.Please mention that you are a SITE SoCal Member in the application for tracking purposes.
---
Thank you to our Titanium Sponsor
Map and Directions