The Incentive for Excellence
An Industry Blog on All Things SITE. Your one stop shop for chapter news, industry events, trends, and tips from the pros.
1 minute reading time
(239 words)
Madelyn Marusa Awarded 2019 Paul Flackett IMEX Academy Award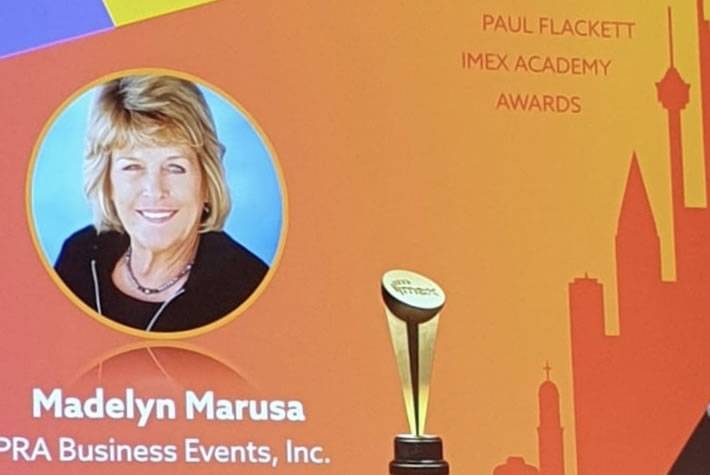 SITE SoCal member and industry leader Madelyn Marusa was recently awarded the 2019 Paul Flackett IMEX Academy Award. This prestigious award recognizes long-term commitment to the industry, one that Madelyn has helped shape since 1980.
From Madelyn: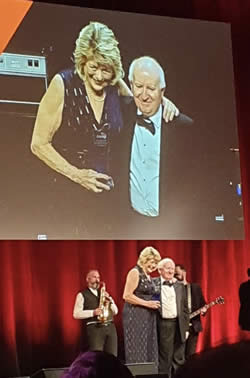 This award was special to me as it was renamed after Paul Flackett this year, who was a friend and mentor. Ray Bloom and the IMEX team select individuals annually from the three geographic areas and honor them at IMEX Frankfurt. Paul Flackett was Ray's partner who passed in 2018 and was the consummate ambassador, sales leader, connector and helped promote IMEX globally. I am proud of this award as I have worked the international market for PRA for many years and began my relationship with Ray Bloom, Chairman of IMEX while on the SITE Foundation Board of Directors. I have been an advisor to them on their hosted buyer shuttles in Las Vegas at IMEX America and recently IMEX Frankfurt. Winning an IMEX Academy Awards feels so global and historic!
"I was surprised and delighted to receive this award from the IMEX family and it was special as the award was renamed this year for Paul Flackett, a friend and mentor. Paul was the consummate ambassador, marketing and sales guru and set an industry example of how to connect people globally. To be part of the IMEX Academy Awards is an honor that I will treasure."
Read the full article from SITE Global!
Comments
No comments made yet. Be the first to submit a comment