The Incentive for Excellence
An Industry Blog on All Things SITE. Your one stop shop for chapter news, industry events, trends, and tips from the pros.
1 minute reading time
(256 words)
New Member Spotlight – Anil Punyapu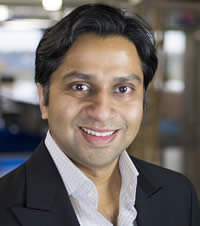 Name: Anil Punyapu
Organization: Cvent
Quick Bio: With more than a decade of experience in the meetings and events industry, Anil Punyapu is responsible for guiding the strategic direction of Cvent's enterprise meetings solutions divisions as well as channel partnerships. Under Anil's leadership, Cvent launched its enterprise solutions team in 2009, focusing on implementing its Strategic Meetings Management technology for organizations of all sizes, and the partnership team has grown to manage 24 of the top 25 meetings management companies and 50 of the top 100 travel management companies in the U.S.
What is your favorite part of being a new SITE member? Getting to meet and form relationships with other SITE members who share the same passion I have for the inventive travel industry.
What are you hoping to gain from being a SITE member? I've attended SITE Classic for the past four years and have already gained so much knowledge and insight from the organization and its members. I hope to continue that open exchange of knowledge, but as a senior member of Cvent, my goal is to contribute to SITE in any way possible.
Why did you decide to work in the incentive travel industry? The meetings and events business as a whole is an amazing industry with passionate people that genuinely care about customers and experiences, and I knew I wanted to be a part of it. Incentives in particular are a core part of the meetings and events industry and a proven way to provide fantastic experiences to reward exceptional efforts.
Comments
No comments made yet. Be the first to submit a comment