The Incentive for Excellence
An Industry Blog on All Things SITE. Your one stop shop for chapter news, industry events, trends, and tips from the pros.
1 minute reading time
(112 words)
New Member Spotlight – Haley Murray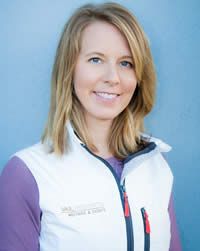 Name: Haley Murray
Organization: Vail Resorts Meetings and Events
Quick Bio: I recently joined Vail Resorts Meetings and Events in March 2015 as the West Coast National Sales Manager. My history prior to Vail Resorts was with the Hyatt Hotels and Fairmont Hotels. I made the change to Vail Resorts for a better work life balance and to spend more time with my 15 month son.
What is your favorite part of being a new SITE member? That I get to go to the Holiday event in December.
What are you hoping to gain from being a SITE member? I hope to learn more about the Southern California market place and network.
Comments
No comments made yet. Be the first to submit a comment