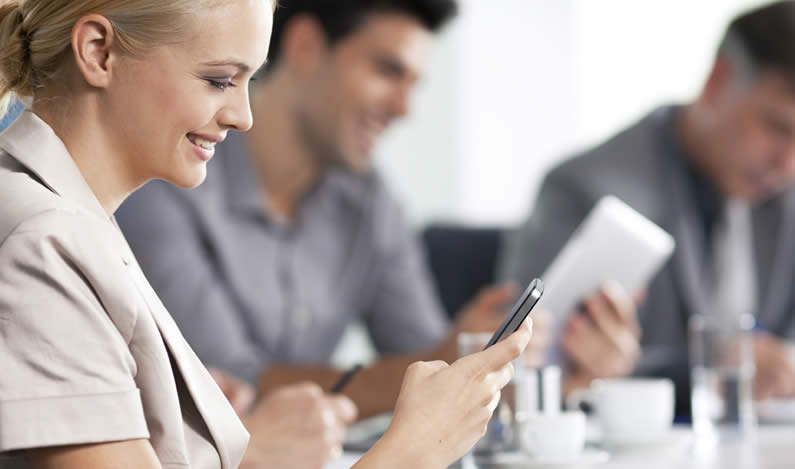 Lumi partner, QuickMobile, just came out with a thought-provoking ebook on "Going Mobile: A Planner's Guide to Enterprise Meetings and Events," which inspired me to delve further into the new mobile workforce. Keep reading for a few of my key takeaways on how mobile and apps can benefit companies, and check out QuickMobile's ebook for more best practices.
Bringing Mobile to the Office
The workforce is going mobile. Forrester estimates that by next year 350 million workers will use smartphones – 200 of whom will take their own devices to the workplace.1 So, your employees are already coming to work every day with a mobile device chock-full of apps, are any of them helping drive your company's objectives? They should be. There are several ways enterprises can utilize mobile to create better meetings, increase employee satisfaction, and improve internal communications.