The Incentive for Excellence
An Industry Blog on All Things SITE. Your one stop shop for chapter news, industry events, trends, and tips from the pros.
1 minute reading time
(175 words)
4 Technology Tips for Industry Professionals
Being in Business Development, I am consistently pushing myself and my team to come up with solid event management systems and innovative ideas to integrate technology into our everyday lives. One of our Core Values is Efficient Excellence and it's important to us to stay on top of what's going on in the world of technology. We consistently find websites and blogs, great smartphone apps, new ways to use social media, and systems that can streamline our processes.
So, based on my research and that of others, here are a few links that may just make your life a bit easier...
Hotel Wi-Fi Test
www.hotelwifitest.com/
Extensive database of hotel Wi-Fi speeds - and which ones are free.
Expensify
www.expensify.com/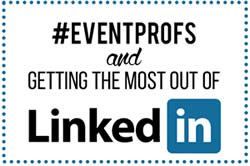 A Great Way to Keep Track of your Expenses when you're on the Road
LinkedIn
www.eventmanagerblog.com/eventprofs-linkedin
How to Use LinkedIn to your Advantage as an Event Professional
Basecamp
www.basecamp.com/
Project Management System (we all need this one!) Create a project, add to it, share it with your co-workers or your clients, add to-do lists, etc. The list goes on.
Comments
No comments made yet. Be the first to submit a comment