The Incentive for Excellence
An Industry Blog on All Things SITE. Your one stop shop for chapter news, industry events, trends, and tips from the pros.
3 minutes reading time
(632 words)
IMEX Group Announce Their Talking Point for 2020/21: NATURE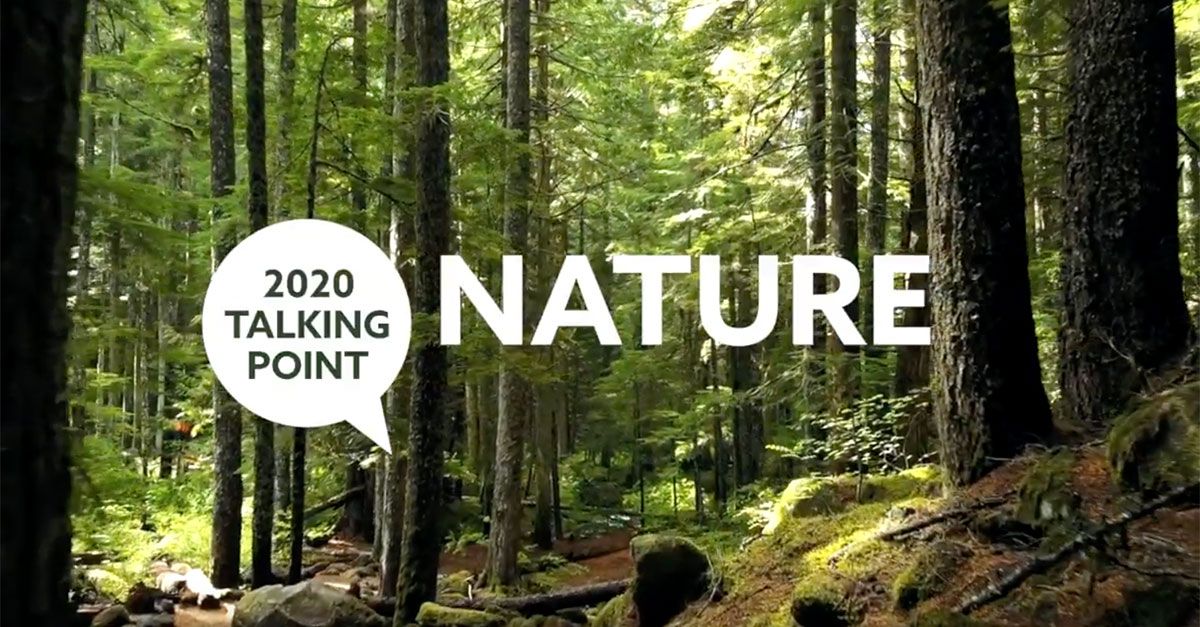 In what has become an IMEX tradition, we start the New Year with an interview with IMEX CEO, (and 2020 president of the SITE Foundation), Carina Bauer, about the choice and the thinking behind this year's IMEX Talking Point: NATURE.
Q: Carina, can you put this idea of a Talking Point in context and also explain this year's theme?
A: Over the past few years we've been using this concept of an annual Talking Point to galvanise the industry and our attendees and exhibitors around a topic we believe is both innovative and important. We've learned some great lessons about how our Talking Point can drive positive progress, creativity and collaboration across the global business events industry.
'Nature' arose organically and, it sort of chose itself! And that's because no matter where you look or how you to choose to see the world, Mother Nature clearly needs our help! At IMEX we believe Nature has many of the answers we urgently need to solve some big, real world challenges. Nature can win if we give her a chance.' This is why we're running our Nature theme over years rather than just one. It – she – deserves more time and attention.
Q: What can the industry expect to see and learn about Nature then?
A: By exploring Nature and asking questions such as 'What can we do for Nature?', 'What can Nature do for us?' we're instinctively leading the industry towards some powerful business disruptors. Take the Circular Economy, for example. The circular business model doesn't have huge traction in the events industry yet but it's coming up fast in other sectors (fashion being a big one) and we're proud to be leading the way with education and information that could be transformative for the events sector.
Circular thinking is also the next step on from 'reduce, reuse, recycle' and many see it as the only way forward for a planet whose natural resources are being used up, worn out, or destroyed without much thought for the future.
Q: How do you know if this Talking Point is going to work – and how do you define 'work' in this context?
A: We start by testing the concept on a few of our exhibitors and for 'nature' their feedback was extremely positive. This is a subject that every exhibitor, partner, supplier and buyer can relate to whether they have a USP that promotes an extraordinary natural habitat or a breath-taking new BREEAM or LEED certified hotel or resort.
We plan to weave a host of ideas into our show experiences in Frankfurt and Las Vegas, our education programmes, year-round content plus eye-catching sponsorship activations and a massive new research study.
Q: You mention research. What can we expect?
A: We're enormously proud and excited to be working with two incredible organisations over the next two years to put strong research and data into the meetings and events market. Global Destination Sustainability Index will work with leading academics and researchers Janet Sperstad and Amanda Cecil to produce a series of studies that will give meetings and event planners practical understanding and fresh insights into Nature's relationship to human experience, human performance and memorable events. At the same time, we'll explain and introduce the Circular Economy.
Marriott International have come in as our exclusive Talking Point research partner on this, our biggest and most extensive research project to date. We're thrilled the Marriott team has jumped in so wholeheartedly, and so fast! We're all lined up and ready to go. Within a couple of years, we hope to have demonstrated to everyone in our industry that nature works, and without her, we don't!
Registration for IMEX in Frankfurt is FREE and now OPEN!
You can register your interest in IMEX America (15-17 September) here.
Comments
No comments made yet. Be the first to submit a comment