The Incentive for Excellence
An Industry Blog on All Things SITE. Your one stop shop for chapter news, industry events, trends, and tips from the pros.
3 minutes reading time
(585 words)
3 Creative Ways to Make the Most of Your SITE Membership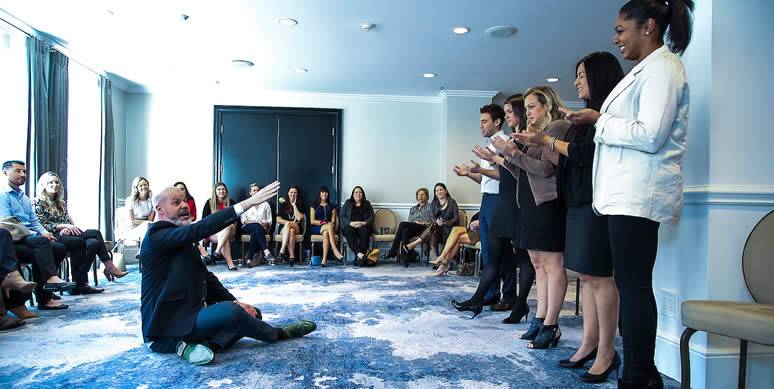 Let's start with reflecting on what kind of member you currently are: Are you a member who attends only one or two events a year? Or a member who attends all events but still isn't seeing the ROI? Or one who attends all events and is involved on a committee or volunteer position?
In whatever way you are involved with SITE, are you making the most of your membership?
Whether you are new or have been with us for 20+ years, we all want to make sure we are making the most of our SITE experience. Having been a member myself for just over two years now, I can say that I've benefitted greatly and continue to see good things coming!
Attending my first luncheon 2½ years ago, I connected with a few familiar faces, but mostly new, and before I knew it I was involved on the Young Leaders committee. Now how did I get there? Simply by saying YES when the current VP of Young Leaders Jamie Lee Tiffany approached me and sparked my interest to get involved.
Here are 3 things I've learned on my journey as a SITE SoCal member:
Try to attend every SITE SoCal event. This is where you really get the value. It's not going to happen attending just one or two events. You start to build on the relationships over time, showing up at each event and engaging with your colleagues, clients, and soon-to-be friends.


Members-only perks. One of my favorite events was the Members Only Summer Soiree on Catalina Island in 2017. It amazes me that this organization offers an event that is FREE for members!

It was amazing from the beginning. We cruised over on a boat, hopped off, explored the island, ate plenty of food, and sipped cocktails with the sunset with colleagues and friends.

Don't miss out on this opportunity this year! Mark your calendars for Thursday, June 7, 2018. Trust me… you don't want to miss it. And if you know a planner to invite who might not be a member, you can invite them for just $35!

Now let's be honest, meeting clients and ultimately doing business is the end game for a lot of us. And it DOES happen! Through attending as many events as possible, I have consistently started to make a handful of great relationships that have resulted in business transactions. Many can attest to this… just ask around.

But it gets better… along the way, you will gain education through the innovative topics and speakers, continue to grow in your professional career, and gain some of your closest friends!


Leadership opportunities. The leadership within SITE SoCal does an incredible job of creating many opportunities for you to get involved. Attend the Young Leaders programs and luncheons, volunteer on a committee, give back with community outreach opportunities, serve on the board, and so much more!

Get a little bit outside of your comfort zone and see what a big impact it will make. Make it a point to meet at least 3 new people at each networking opportunity and before you know it you will be the one introducing your new industry friends to each other and maybe even soon serving on the board.

At the end of the day it is up to YOU to create the most out of your membership. All of the opportunities are there, you just have to jump in and enjoy the ride!
Find out more here on all of the ways to get involved within the chapter!
Comments
No comments made yet. Be the first to submit a comment