The Incentive for Excellence
An Industry Blog on All Things SITE. Your one stop shop for chapter news, industry events, trends, and tips from the pros.
1 minute reading time
(255 words)
Member Spotlight on Brian Griffith, Fourth Wall Events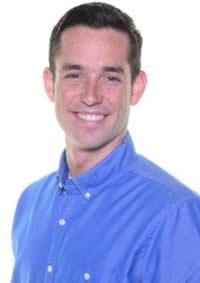 Last week we welcomed Brian Griffith to the SITE SoCal Board of Directors. We asked Brian a few "get-to-know-you" questions, see what he had to say below!
SITE SoCal: Hi Brian! Tell us a quick bit about yourself!
Brian Griffith: From small town Virginia to New York City and now Southern California, I am proud to be in this industry and a member of SITE. I graduated from Radford University with a degree in Tourism and Special Events and was our Spring Commencement Student Keynote Speaker. On the weekends, you will find me at the beach where I swear I do not get reception.
SITE SoCal: Ha! What is your favorite part of being a SITE member?
Brian Griffith: Being able to make all of these new connections has been great. I feel a part of this industry now more than ever.
SITE SoCal: What are you hoping to gain from being a SITE member?
Brian Griffith: I hope to gain more insight on this industry as well as leadership skills. I believe SITE will open many doors for me professionally and I look forward to being proactively involved.
SITE SoCal: Why did you join SITE?
Brian Griffith: I needed an organization that had the structure to co-mingle with industry professionals while simultaneously gaining contacts to drive sales.
SITE SoCal: Thanks, Brian and congrats again on your position as Director of Membership Recruitment!
---
Are you a SITE member and interested in being featured in an upcoming Member Spotlight?
Email Brian brian.griffith@starwoodhotels.com for more information.
Comments
No comments made yet. Be the first to submit a comment