The Incentive for Excellence
An Industry Blog on All Things SITE. Your one stop shop for chapter news, industry events, trends, and tips from the pros.
1 minute reading time
(143 words)
New Member Spotlight – Ciara Franklin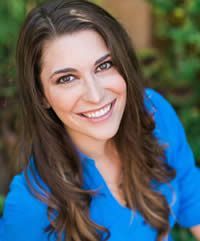 Name: Ciara Franklin
Organization: AZA Events, Inc. (Destination + Event Management)
Quick Bio: A Phoenix native, recently relocated to San Diego, CA to expand AZA Event's services throughout Southern California. With a background in both tourism and meeting planning, graduating from Arizona State University in Tourism Development and Management. Passionate about family, hiking, her rescue pup, Jackson, and her career.
What is your favorite part of being a new SITE member? Meeting new people!
What are you hoping to gain from being a SITE member? To learn more about the San Diego industry, to make friends in the community, and to become more familiar with vendors and meeting planner partners.
Why did you decide to work in the incentive travel industry? To allow people to see and experience the beautiful destinations that I service (Arizona and Southern California) in a fun, exciting way!
Comments
No comments made yet. Be the first to submit a comment