The Incentive for Excellence
An Industry Blog on All Things SITE. Your one stop shop for chapter news, industry events, trends, and tips from the pros.
1 minute reading time
(153 words)
New Member Spotlight – Michael "Mikel" Staton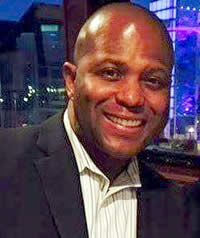 Name: Michael "Mikel" Staton
Organization: Luxpitality
Quick Bio: Originally from the East Coast, I lived in most of the major cities there like Boston, New York and DC! I moved here in 2008 working for the Hilton at the time. I just finished the Meeting & Event Planning Professional Certificate Program at San Diego State University.
What is your favorite part of being a new SITE member? Galas, Meeting, Educational Seminars and a chance to volunteer.
What are you hoping to gain from being a SITE member? As a newcomer to the area and this niche market I want to align myself with mentors and gain as much education possible.
Why did you decide to work in the incentive travel industry? There's nothing more rewarding than to be a part of a vision and place a group with the ideal venue and city for attendees to enjoy all the local experiences and culture.
Comments
No comments made yet. Be the first to submit a comment