The Incentive for Excellence
An Industry Blog on All Things SITE. Your one stop shop for chapter news, industry events, trends, and tips from the pros.
1 minute reading time
(144 words)
New Member Spotlight – Kendall Wilson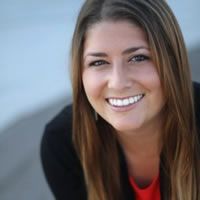 Name: Kendall Wilson
Organization: AlliedPRA San Diego
Quick Bio: A Dallas native, Kendall came out to attend San Diego State University. She graduated with a BS in Hospitality and Tourism Management with an emphasis in Event Management. Kendall has been with AlliedPRA San Diego for 2 years.
What is your favorite part of being a new SITE member? I'm excited to attend my first SITE event in March!
What are you hoping to gain from being a SITE member? I hope to broaden my network and learn from other industry professionals.
Why did you decide to work in the incentive travel industry? I absolutely love that I can share what San Diego has to offer with groups that come in. We get to work with clients on planning all of the "fun" parts of a program and making sure guests have an unforgettable experience!
Comments
No comments made yet. Be the first to submit a comment