The Incentive for Excellence
An Industry Blog on All Things SITE. Your one stop shop for chapter news, industry events, trends, and tips from the pros.
1 minute reading time
(193 words)
New Member Spotlight – Lindsey Richmond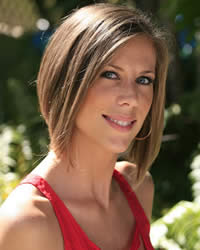 Name: Lindsey Richmond
Organization: Maui Jim Sunglasses, Corporate Gifts Division
Quick Bio: Born and raised in metro Detroit, I began my career in 1997 with Spirit Airlines for a tenure of 11 years, working in Pricing, Revenue Management and Marketing. I have been involved in the M.I.C.E. segment since 2009, where I previously handled sales for Royal Caribbean International in the Corporate Meetings and Incentives division, and also Four Seasons San Francisco as a Group Sales Manager on property. I have since joined the Corporate Gifts division with Maui Jim handling the West territory, and reside in San Francisco.
What is your favorite part of being a new SITE member? Learning more about the diversity of each chapter.
What are you hoping to gain from being a SITE member? I have been a SITE member since 2009 with my "previous lives," and up until recent, have been part of the Southeast, and Northeast Chapters. I hope to formulate long and lasting relationships with colleagues, and make lifelong industry friends.
Why did you decide to work in the incentive travel industry? There is no other industry as rewarding as ours, both figuratively and literally.
Comments
No comments made yet. Be the first to submit a comment