The Incentive for Excellence
An Industry Blog on All Things SITE. Your one stop shop for chapter news, industry events, trends, and tips from the pros.
3 minutes reading time
(665 words)
3 Reasons Why SoCal Continues to Attract Incentive Travel Programs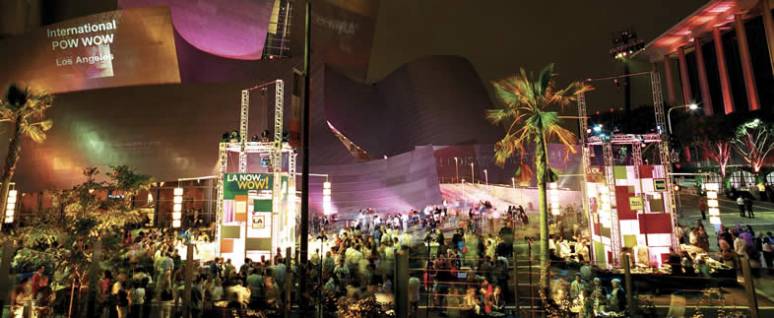 The Greater Los Angeles area stands out as a success story in U.S.-bound tourism in 2017, the last year for which we have conclusive data.
While overall numbers of visitors to the United States declined, within the first seven months of 2017, the USA had 41 million international visitors, a 4% decline from the same period in the previous year, according to the Commerce Department.
Research prepared for the Visit U.S. Coalition by the U.S. Travel Association shows that global travel volume increased 7.9% from 2015 to 2017. But the U.S. slice of that fell from 13.6% to 11.9% in the same period. That is the first drop after more than a decade of consistent growth.
However, Los Angeles Mayor Eric Garcetti and LATCB President and CEO Ernest Wooden Jr. had good news to report.
On January 10th, they announced that Los Angeles welcomed 48.3 million visitors in 2017, setting a new tourism milestone for the seventh consecutive year.
The record figure is 1 million visitors higher than 2016's total, an increase of 2.2%, driven by an all-time high 41.2 million domestic visitors. International visitation overall grew 0.9% to a record 7.1 million visitors, outperforming both its projected forecast and inbound travel to the United States as a whole in 2017. (Source: Discover Los Angeles)
A positive messaging campaign, launched at the beginning of 2017 by L.A. Tourism titled "Everyone Is Welcome" was certainly a contributing factor.
Los Angeles has long been and continues to be a place of diversity and inclusion. And our regional Welcome was the right message at the right time as the United States garnered unfavorable headlines around much of the globe.
However, many other factors influence the decision to choose Southern California as destination for an incentive or reward program.
#1 – Familiarity
Los Angeles has many attractions and world famous locales that visitors already know. From film and television to fashion and culinary delights, Southern California is on many a bucket list.
#2 – Sunshine
The climate allows us to use outdoor locations on a year-round basis. And with close-to-perfect temperatures nearly all year round, it's the perfect place to visit any season.
# 3 - Event Resources
Last but not least, let's pat ourselves on the shoulder a bit…, many top-tier hospitality and event professionals are available in the area to ensure that every program will turn into a success and achieve the client's goal.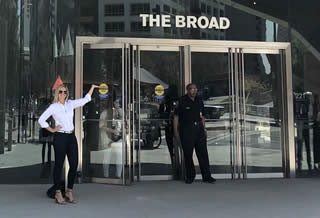 Few locations in the world offer such a richness of resources and hotel room capacity and event space offerings increase consistently.
We are the entertainment capital of the world. Artists of any imaginable discipline live in the area. We can put together large spectacles in a short time - and cut down on cast travel cost. Exotic or unusual requests can be fulfilled. You would like to ride into the event on an elephant? Not a problem; it can be arranged.
All these aspects turn our area into an easy decision. In the last 2½ years, I have had the chance to travel all over the globe as part of my work. I have had the opportunity to explore options firsthand and I've returned with the understanding that Los Angeles is a great choice for any size or style of event.
Which gets me to one aspect we are exploring this quarter: Trust.
Besides all the wonderful aspects that make our region a great choice, there is the absolutely necessity of trust. A client being able to trust that contracts will be honored… That event and hospitality professionals will deliver… That we will fulfill our professional promise and come through on our commitments.
One can trust that leaders and officials of the City of Los Angeles, our friends at the L.A. Tourism and Convention Board, and the representatives of Visit California are committed to keeping the welcoming mat out.
Knowing my friends and colleagues at SITE, I am confident that we deserve our client's trust.
We, the local event and hospitality professionals, deliver.
Comments
No comments made yet. Be the first to submit a comment