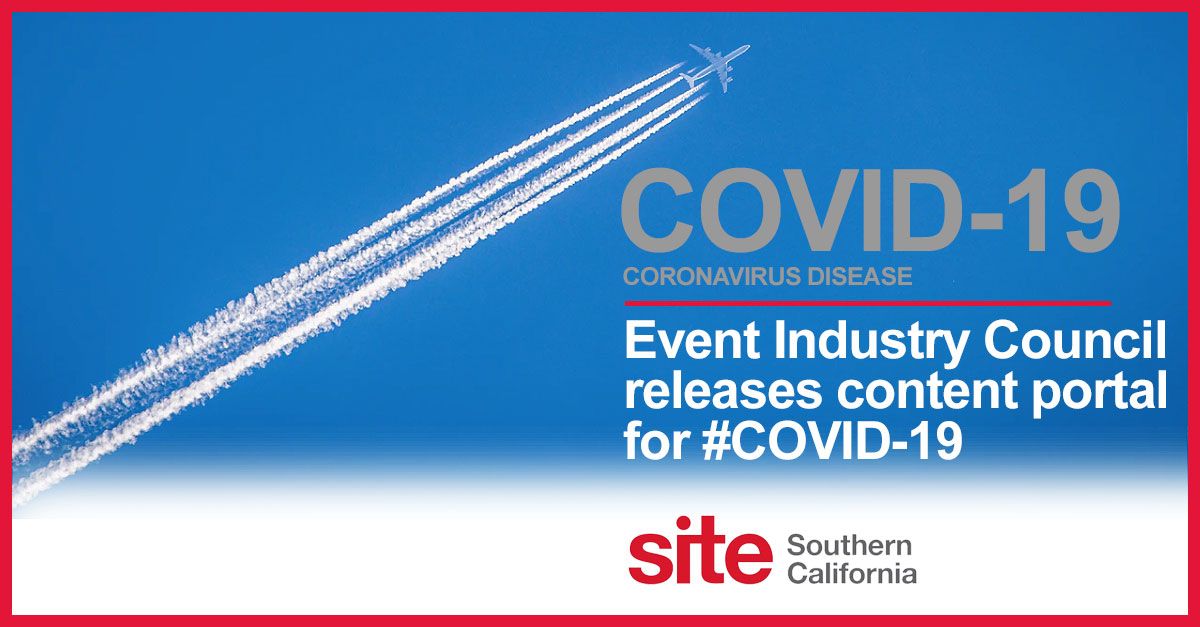 SITE has always played a pivotal role within the greater Business Events / MICE industry and this continues today with SITE CEO, Didier Scaillet, CIS, CITP occupying a seat on the 2020 board of Events Industry Council (EIC).
In this role, Didier has been heavily involved over the past weeks with the creation of a new pan-industry repository of materials related to COVID-19, aka Coronavirus.
Designed to "educate and inform," the content includes:
statements on COVID-19 from Paul Deventer, Chair at EIC
an instructional video
a detailed FAQ
links to reliable sources of information such as World Health Organization (WHO) and Center for Disease Control (CDC)
in addition to links to association-specific information already on the websites of all EIC member associations.
View this rich source of content on the COVID-19 Content Portal.