The Incentive for Excellence
An Industry Blog on All Things SITE. Your one stop shop for chapter news, industry events, trends, and tips from the pros.
2 minutes reading time
(467 words)
Keys to Successfully Managing Group Transportation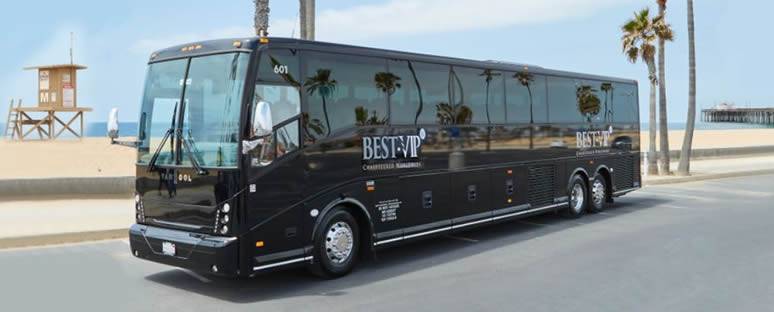 Managing group transportation can often be a bit of a headache. Manifests, logistics, signage, timing and overall people skills are necessary to ensure a streamlined, safe and comfortable transfer. Doing your due diligence and knowing the questions to ask when booking transportation will help ease the planning process. Here are a few keys to successfully managing group transportation:
Ask Local Experts for Recommendations
Hotels and CVB's are great go-to sources for ground transportation. They are the destination experts who see and hear the good and the bad.
CVB's and hotels will be able to give you honest recommendations.
Check out the list of preferred vendors for both hotels and CVB's.
Next, look at the recommended vendors YELP reviews and be sure to read the comments and any response from the company.
Planning Ahead
Having a backup plan is a necessity when coordinating ground transportation. Unless attendees are driving to the meeting, airport transfers are usually their first meeting experience. While air dictates ground, ground gives the first impression. Consider the following when planning airport transfers:
Understanding your attendee level and demographic is the first step in determining the most efficient method of transportation.
Does the group include VIPs?
Are the arrivals close together allowing you to group attendees and use larger vehicles? Analyzing your flight manifest for potential groupings will help streamline your transportation.
Will the transportation company help with manifest coordination?
Map out the airport's terminal system to determine the distance between gates, concourses and baggage claim. Consider how long it takes to walk from gate to gate and how rapidly the airport's transit system operates. If you have attendees landing in the international terminal, (K) along with several people arriving in domestic terminals, (B & C), it would not make sense to have these attendees share a shuttle as the distance may be too far between terminals and too long of a wait.
Rely on the transportation company and/or a destination's convention and visitor's bureau to provide helpful information about travel time both inside and outside the airport.
Worldwide Availability
Consider a transportation company with offices or affiliate partnerships worldwide. Choosing a transportation provider that can deliver consistent service regardless of where your group is headed can be as important as the event itself.
Extensive Fleet Options
Look for a company that owns its vehicles. Doing so will give you the assurance that all vehicles meet safety standards, are regularly inspected and has a staff familiar with the fleet.
Choose a company that offers an extensive fleet of sedans, limousines, executive vans, mini and motorcoaches.
A clean, well-maintained fleet with safety monitoring.
Professional chauffeurs with area knowledge.
24-hour support staff with the ability to manage your group's transportation needs.
Asking these key questions when booking ground transportation will help ensure an enjoyable, stress free experience.
Comments
No comments made yet. Be the first to submit a comment