It is with much sadness that we learned of the sudden passing of David Nordquist on Friday, March 20. David was a wonderful friend to many of us, a great industry colleague, a staunch long-time SITE SoCal supporter and a devoted and loving father to his daughter, Mahana Grace. Our world will not be the same without him. He will be very much missed by all of us who had the pleasure of knowing him.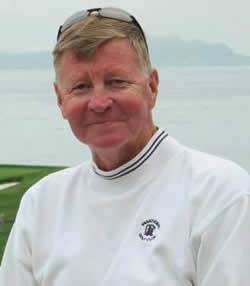 Our good friend, David Nordquist, was a gem of a man, and when I say 'man' read that as all mankind.
David first appeared in my life as Director of Sales for Tahiti Tourism North America, and his big personality lit the stage. That was over 20 years ago. He had been working for a bank in North Dakota, as I recall or a bank here in LA, but wherever it was, Tahiti and Los Angeles were lucky to meet this avid baseball fan.
It was during his time at Tahiti Tourism that he encountered his first serious health problem. He came through that one and was back on his feet in a few months. He never complained about any of his health problems. His friends and colleagues only saw his smiling face, ready to carry on with the job, and he genuinely loved to help his colleagues in business, and his friends here and in Tahiti.