The Incentive for Excellence
An Industry Blog on All Things SITE. Your one stop shop for chapter news, industry events, trends, and tips from the pros.
4 minutes reading time
(730 words)
Natural Designs To Help Meetings Thrive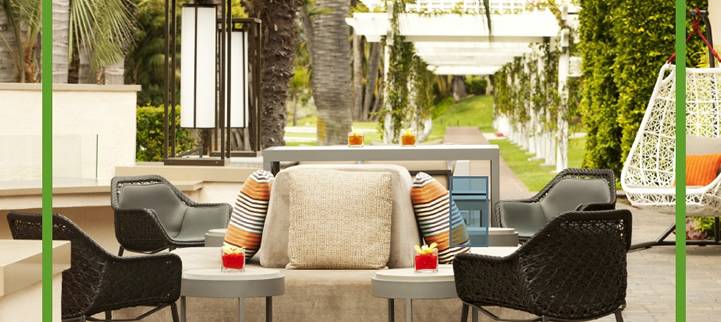 Biophilic Design is a term not many are familiar with, but should be due to it's growing popularity among businesses. Biophilia is a hypothesis that suggests there is an undeniable bond between human beings and other living systems. Combine that definition with a design method and you get a very rare yet successful aesthetic, which basically states that you can use natural designs to help meetings thrive. This unique design style describes innovative ways in which to transform places where we work, meet, and learn into a natural oasis. Picture for a moment the images that run through your mind when you think about attending a meeting or conference, usually you'll conjure up visions of boardrooms and banquet halls with bland colored walls and artificial lighting, desperately in need of attention. But what if we could change that? By following the biophilic design model, businesses all over the world have redefined and redesigned what corporate events of any kind should look like.
According to a study conducted by Terrapin Bright Green, "Biophilic design can reduce stress, enhance creativity and clarity of thought, improve our well-being and expedite healing". This is so important to our overall psyche because in a world that continues to industrialize and expand into a concrete jungle, harmonizing and reconnecting with nature becomes imperative to success in all areas of life, even the business world. Companies want their employees to bring the best, most successful versions of themselves to the workspace thus increasing productivity. Most corporations spend time and money focusing directly on management training, workplace relationships, and communication, which are great ways to promote prosperity among the organization's culture. But if you are looking to take your company's productivity to the next cutting edge level, integrating biophilic design tools into workspaces and corporate meetings and conventions should be a primary focus as well.
Weaving Nature Into Meetings
Incorporating natural elements into meetings can be relatively simple and accomplished in many different ways. For example, when searching for a meeting destination consider locations either surrounded by nature or with weather that allows for plenty of outdoor activities. Likewise, when selecting a venue look for options with a patio, terrace, or balcony thus enabling you to incorporate an outdoor element. In areas where the outdoors is not easily accessible the next best alternative is to strive to bring the outdoors in. You can still design the meeting based on the biophilic model by choosing places that rely on natural lighting and offer a view. Ocean, lakes, rivers, and / or mountain scenery tend to be relaxing and help boost creativity. While it would be best to have a real scene visible from the meeting space, it is possible to evoke comparable sensations by adding natural elements to a meeting or even work space. For example nature themed murals, paintings, and backdrops prove to have as much of an affect on people as looking at the real deal.
Colors can also trigger a similar response by stimulating our senses. Consider weaving blue, green and yellow into the space to induce motivation and increase productivity and creativity. According to color psychologist Angela Wright, blue tends to stimulate productivity, whereas yellow stimulates creativity and green is the balancer, as it tends to be calming and reassuring.
While the ability to view nature may be important, to fully facilitate these biophilic responses the meeting space should incorporate other human senses such as touch and sound. The utilization of natural textures like wood, sand, water and stone throughout a meeting or workspace, can trick the human mind into releasing the same mental sharpness as that experienced while being in a natural landscape. The same holds true for sound. Adding areas to your meeting space that mimic nature's sounds (waterfalls, waves crashing, birds chirping) or creating a quiet space where people can go to 'hear themselves think', can cause our brains to release the chemical dopamine, the same chemical synthesized in plants, which enables us to become more relaxed, in sync and focused.
Implementing biophilic design strategies into the work place, meeting or convention space can have a tremendous impact on the overall performance of a company. Biophilic design is about humanity's place in nature and the natural world's place in human society, where productivity is elevated and creativity is inspired. It is an emerging practice whereby natural designs can truly help meetings thrive.
Comments
No comments made yet. Be the first to submit a comment