The Incentive for Excellence
An Industry Blog on All Things SITE. Your one stop shop for chapter news, industry events, trends, and tips from the pros.
3 minutes reading time
(632 words)
The Incentive Experience of a Lifetime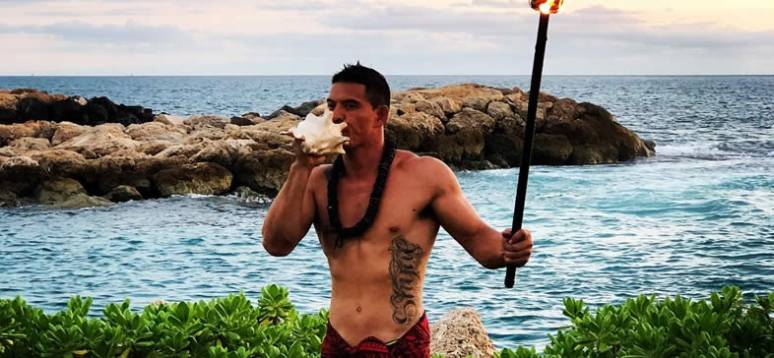 Incentive travel: two words that roll off our tongues as easy as our own names and, many times, with little thought. I recently was given the opportunity to obtain the CIS (Certified Incentive Specialist) through the support of SITE SoCal and my company, JNR.
For those of you who are unfamiliar, CIS is an entry-level certification program facilitated by SITE to provide a greater understanding of the theory and practice of creative and effective Motivational Programs and Motivational Travel. It was a fun experience to go through this process with some of my favorite industry colleagues, but also enlightening to go "back to the basics" of Incentive Travel and remember why we are in this profession in the first place.
The basic definition of Incentive Travel is "a modern management tool used to accomplish uncommon business goals by awarding participants an extraordinary travel experience upon their attainment of their share of the uncommon goals." Sounds pretty boring, but is far from it. The key takeaway from this definition are the words EXTRAORDINARY TRAVEL EXPERIENCE. Creating unforgettable, meaningful experiences that one can't find on their own. A reminder that hard work pays off, and encouragement to keep on truckin'.
Sometimes we are lucky enough to "test out" these experiences for ourselves… I recently attended a familiarization trip hosted by a newer hotel on one of the Hawaiian Islands (tough job, right?). Hawaii has been a destination on my bucket-list for as long as I can remember.
Having lived on the east coast for all but the last three years of my life, Hawaii was one of those places that seemed elusive. The majority of us scoffed at the thought of a 12-hour flight as we flocked south to find our crystal-clear water and white sandy beaches.
A resident planner in California now, Hawaii is much closer for me. As a common destination for incentive travel, I've seen a myriad of photos and have had countless conversations about the destination to try to understand and ensure that I plan the best experience for clients wanting to reward their top winners there. I can honestly say that I never fully understood the magic until I had my own experience.
From the moment I stepped onto the plane with the cheerful sound of the ukulele playing in the background, I felt a sense of tranquility that never left. There were incredible activities planned for us, from above the vast Pacific Ocean in a helicopter gliding through the rugged landscapes of cliffs and waterfalls, to below in an exploration of tropical sea life in a secluded area transported to by catamaran.
I unapologetically devoured every meal which were all so perfectly prepared, and closed each day watching the flawless sun setting over the water each night; a moment where everything stopped with the blowing of the Pu (conch) as we submerged – together – into a state of "Aloha." A real sense of camaraderie was formed between our group of complete strangers that came from sharing these experiences together. Every experience came with an unmatchable, humble¬ but exquisite service. Every experience was customized and exclusive. Every experience was memorable.
Now, I share all of this not to brag about having the best job in the world, but to instead remind ourselves (myself) about the importance of incentive travel. While we are not curing cancer by any means, we should take pride in what we do. In the end, the memories of our experiences are the most valuable and the only thing you can take with you. And we are responsible for creating those memories!
I hope to encourage you to take a step "back to the basics" every once in a while to ensure you are implementing programs that create motivational experiences that will last a lifetime.
Comments
No comments made yet. Be the first to submit a comment