The Incentive for Excellence
An Industry Blog on All Things SITE. Your one stop shop for chapter news, industry events, trends, and tips from the pros.
2 minutes reading time
(490 words)
SITE Global Education Week: 13-17 April 2015
Local engagement… Global reach
SITE Global Education Week is an industry advocacy initiative designed to create awareness and celebrate the impact that the global incentive travel industry has on business growth. Throughout this week, SITE will broadcast webinars on a variety of industry topics that will offer our members and general audience continued education. Visit SITE Global Education Week for more details.

In addition to taking part in the Global Education Week sessions, SITE SoCal is offering two special events of our own for the 2015 North America Meetings Industry Day on April 16.
Meetings Podcast: First Annual North American Meetings Industry Day 2015 with SITE SoCal.
Through a generous collaboration with Grass Shack Events & Media, we have a podcast for you featuring interviews with SITE members from some of our southern California CVBs.
The valuable topics include updates on recent trends, special WOW-factor incentive programs and new and exciting developments in each destination.
Listen to the podcast below:
[audio src="http://traffic.libsyn.com/meetingspodcast/Podcast_SITE_SOCAL_2015.mp3" style="width:100%"]
Thanks to IMEX for their support in sponsoring the podcast and thanks to everyone who took part to make this happen. Special thanks to Mike McAllen of Grass Shack Media for generously donating his services.
Join us on our first ever WebEx Event! NAMID – April 16, 2015: Sign in with SITE SoCal
We are thrilled to be partnering with SPiN, an association that prides itself for its out-of-box thinking and trail blazing conference formats, and are confident that the sessions will be pertinent to the SITE SoCal and SPiN communities, as well as other industry organizations. We would like to thank Shawna Suckow and Sara Vanderbilt of SPiN for supporting our efforts with the WebEx technology we're using, to Kirsty Spraggon, speaker & author, Mike McAllen of Grass Shack Events & Media, Samantha Hosenkamp of Organik SEO, and Meg Gneiting of Positive Adventures.
Space is limited to 25 people per session, so please sign up early to ensure your reservation. Think of us as a new lunch companion for the day! Conveniently located on a computer near you, we look forward to spending our lunchtime with you April 16th.
Schedule:
11:30a – Podcasts: The Hows and Whys with Mike McAllen, Grass Shack Media & Events
12:00p – Why a Speaker is the Jewel in the Crown of Your Event with Kirsty Spraggon
12:30p – How to Increase your Presence through Social Media with Samantha Hosenkamp
1:00p – How to "Elevate the Experience" in Leadership with Meg Gneiting
View/download

"Sign in with SITE SoCal" webinar presentation slides(2.74 MB)
Call-in details for the day of:
Join by phone
1-650-479-3208 Call-in toll number (US/Canada)
Access code: 808 553 859
On behalf of the Board of SITE SoCal, we thank you in advance for your support and look forward to hearing from you during our Sign-In with SITE SoCal WebEx event on April 16.
Best wishes,
Geraldine Gatehouse
President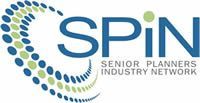 Comments
No comments made yet. Be the first to submit a comment