The Incentive for Excellence
An Industry Blog on All Things SITE. Your one stop shop for chapter news, industry events, trends, and tips from the pros.
1 minute reading time
(234 words)
Your Next Site Inspection in French Polynesia

As Director of Incentive and Cruise Sales, I am proud to say that the SITE organization has given a great deal to us in terms of important contacts and friendships over the years. SITE Southern California has been a strong ally in helping get the Air Tahiti Nui name out to the industry, by way of branding recognition, since SITE's beginning.
And the Holiday Event is one of the most important industry events of the year! This event brings our industry together in an important way while giving back to local grassroots charities. We are honored to donate to this important cause.
Did you know?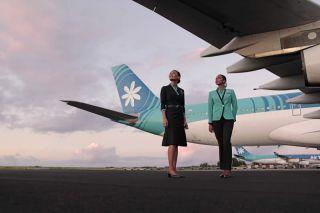 Air Tahiti Nui offers an AD 75 in both business and economy class for you to do a site inspection of French Polynesia. We offer this opportunity to any incentive company for you and a client to explore paradise. Requests can be made 90 days before travel.
In exploring Tahiti and her Islands, you will discover a beauty that is beyond reckoning—the blues, the greens, the power of nature.
So, I encourage you to explore all the opportunities this beauty offers, such as a Shark and Ray experience, Jet Skiing around Bora Bora, a Jeep trip through Bora Bora or Moorea. And don't forget to indulge in the Poisson Cru, the national dish of the islands.
Come meet the people and experience the Mana, the force within all us.
Comments
No comments made yet. Be the first to submit a comment